Blue Heron Cruises
Establishment at 7425 Highway #6, 7456 Highway #6, Tobermory, ON N0H 2R0, Canada. Here you will find detailed information about Blue Heron Cruises: address, phone, fax, opening hours, customer reviews, photos, directions and more.
Rating
5 /5
Based on 1 reviews
Photos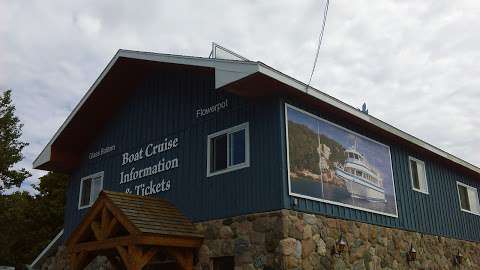 Reviews of Blue Heron Cruises
Danielle Balkwill Added 2017-09-24

★ ★ ★ ★ ★

Easy to book online, boats are spacious, clean and provide washroom and canteen. The staff are knowledgeable and friendly and there are several locations to inquire information. Upon purchasing your tickets you receive free parking for the whole day on the day of your boat ride in one of their parking lots. There are several cruises to choose from to make everyone happy. The glass bottom is nice to see through but the water is so clear seeing over the railing is just as good.